Why is Sports Massage So Important?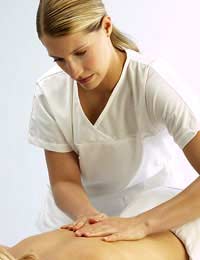 In common with dieticians and psychologists, masseurs hold a key role in the support staff behind the world's greatest athletes and sports teams. They contribute not only to recovery from injury but in the pre- and post-event routines that ensure the individual can perform to the peak of their ability in a competition environment.
Masseurs, though, do not represent a by-product of developments in sports science over the past 10 or 20 years; the valuable contribution that they make has been recognised for decades. In the old days, sports stars would refer to getting a rub down from the physio. In the professional sports environment of the 21st century, that description seems somewhat quaint. Nevertheless while there have been significant advancements both in terms of knowledge and techniques, the role of the masseur is basically the same as it was half a century ago.
That means the masseur will have input prior to performance, be that training or actual competition, through ensuring that muscle groups and ligaments do not display the tell-tale signs of injury or susceptibility to injury through tension or stiffness, for example. This same principle applies throughout the course of a competition i.e. as the individual progresses through qualifying rounds towards the climax of an event or tournament.
Stresses and Strains
Given that there may be only a short period, sometimes a matter of hours in the case of athletics, perhaps one day or two for tennis events, between one round and the next, it is vital that the masseur keeps a close eye on how the body is coping with the stresses and strains and pinpoints any potential areas for concern. This particularly applies to pre-existing conditions, for example, a slight hamstring strain or Achilles problem that the team manager is hoping can be nursed through the tournament.
Outside of the competition environment, regular massage following activity is essential because not only does it promote physical recovery of the major muscle groups but it also helps the athlete to mentally switch off.
Recovery and Relaxation
Physical recovery and mental relaxation not only apply to training and competition. Modern sports stars have to cope with the added stress of travel between events and personal appearances tied to sponsorship deals. In a great many cases, this can involve sitting around in airport lounges and time in the air. For all the advancements in first-class airline accommodation, an aircraft cabin does not represent the ideal environment for an athlete to relax in. So the masseur plays an important role here, too, both in terms of assessment and advising the individual on how best to prepare and cope with a long journey.
The advantages gained from advancements in sports science have filtered down to spectators, who themselves can now find greater access to masseurs who can apply their skill set and knowledge to ailments suffered by 'mere mortals'. Contact details for recommended therapists should be available from the local gym or sports club secretary.
The mention of massage may elicit giggles in teenagers but there is no doubt how important it has become to professional sports stars. In common with expensive motor cars, they need highly skilled technicians to keep them ticking over nicely. The modern sports masseur is just such a highly skilled technician, and can represent the difference between success and failure on the highest stage.
You might also like...