From Amateur to Professional Sportsman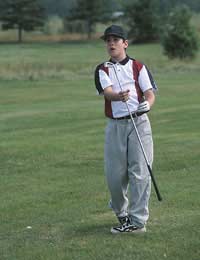 Many people who take part in sports think that they have what it takes to become a professional and to make a full-time living from their chosen sport and this is particularly true of teenagers and younger amateurs who believe that their talent is what marks them out from the rest. And indeed, if sports enthusiasts didn't have self-belief and a determination to succeed, they'd fall at the first hurdle. Not only that, where would we find our next generation of sporting heroes?
People like Tiger Woods, Roger Federer and, closer to home, the likes of Andy Murray, Wayne Rooney and Steven Gerrard are all sporting icons that have all successfully made the transition from amateur to professional but it isn't as simple as having a God given talent and a steely determination to succeed, although they are both qualities that are common to all successful sports professionals.
Is it Really For Me?
For many, the dream of becoming a professional sportsperson tends to focus on the opportunity to earn a living, and often a highly lucrative one, out of doing something that they love and that they would ordinarily spend a lot of time doing anyway. However, the reality of turning from amateur to professional is a lot different.
Firstly, you have to remember that the competition is probably more intense than it would be for following any other career path. Turning professional as a sportsperson tends to happen in your mid to late teens or early 20s and, like any other career, the decisions you make at this stage of your life can have far reaching implications upon the rest of it. The good news, however, is that most sportspeople only usually turn professional after reaching the highest level as an amateur first so, hopefully, they'll have gained good knowledge and picked up many bits of useful advice from mentors along the way to enable them to make any career decisions about their sport fully informed.
The routes in to a professional career in sport vary tremendously between sports. Some sports such as football run apprenticeships and academies which can see kids of even 10 or less being invited down to train at some of the most famous clubs in the world. Others rely heavily on their ability to find companies willing to sponsor them when first starting out – the world of motor racing is a good example of this. And others still look to obtain funding to pursue their dreams of turning pro by obtaining a sport scholarship at university which enables them to combine further study with representing their university at their chosen sport. The USA leads the way in this regard. In fact, some amateur college football games regularly attract even larger crowds than some professional teams, such is its popularity.
Will it Suit my Lifestyle?
If you become a professional sportsperson, amidst dreams of superstardom, you might not have stopped to think about the impact it will have upon your lifestyle. You need to be able to cope with being disciplined to look after your body when, perhaps, all of your friends are heading out for a night on the town. There's the constant training too. Athletes, today, have never been fitter and alcohol and other substances which can harm you have very little place in today's super fit sports world. Your diet too, is likely to be regimented and regulated throughout your career and you'll have to make many personal sacrifices as well as professional ones. You'll be on the road a lot travelling, often all over the world.
Then, are you mentally tough enough to withstand the pressures? This just doesn't mean pressure in competition but external pressures such as your limited freedom if you become famous and the ability to withstand media criticism and intense scrutiny throughout your career. You'll lose a lot of your privacy and so will your family whose privacy and behaviour, both past and present, will all be under scrutiny from the prying eyes of the press.
If you either choose to turn pro or you're encouraged to do so, it's important to think things through carefully and to seek advice from any mentors you have or from other professionals. A career as a professional sportsperson will be very exciting and can often be extremely financially lucrative but remember that, for most sports, your career will be over by your mid 30s, barring a few exceptions, there will be ups and downs along the way and you may even have your career cut short by injury.
However, if you are determined to succeed, you should follow your dreams if you have set yourself realistic goals as you only have one crack at life.
You might also like...